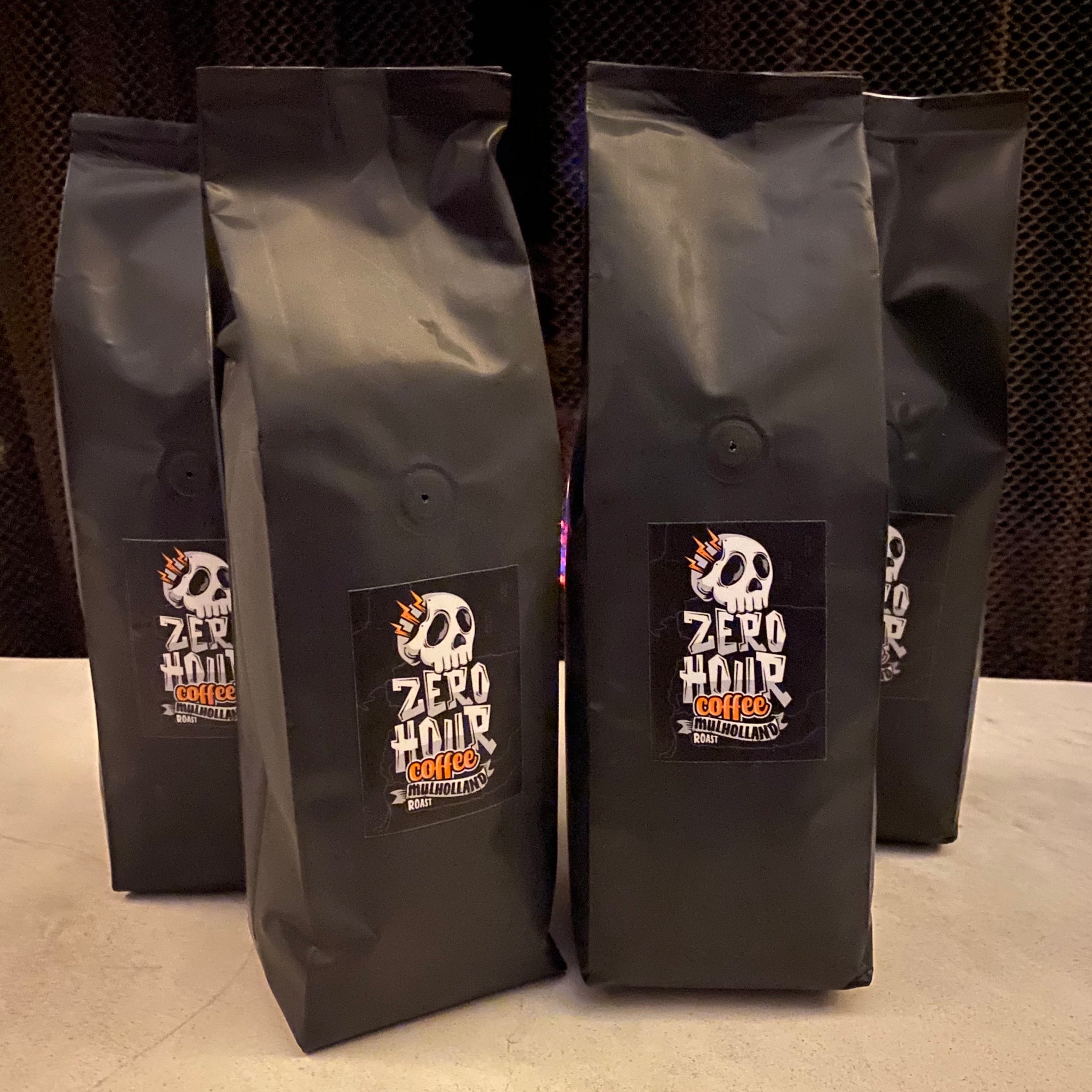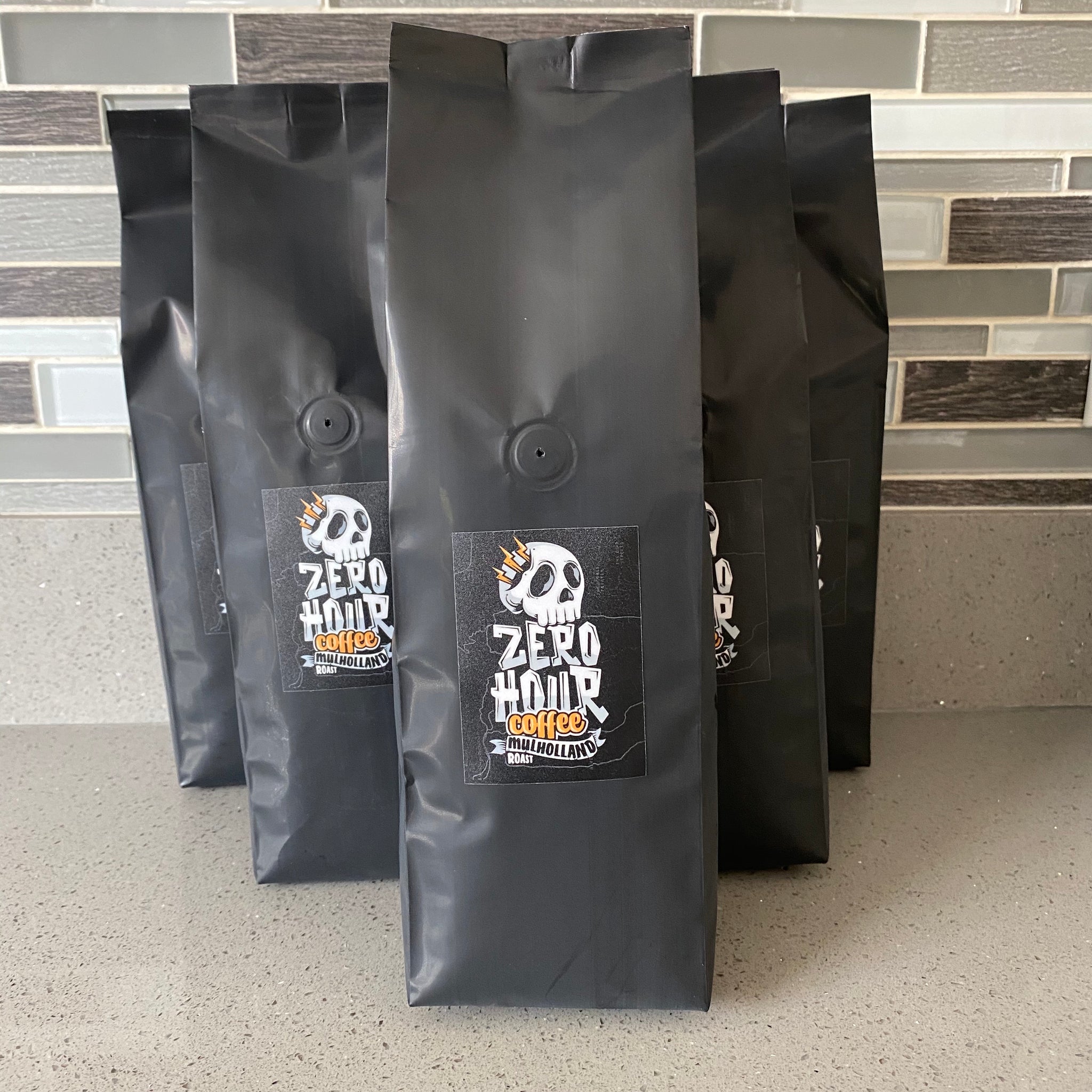 Mulholland Roast Coffee Biweekly Subscription
Get a 1 lb. (16 oz.) bag every two weeks for 3 months! Zero Hour subscription services are perfect for regular coffee drinkers that appreciate fresh coffee without the hassle of a trip to the store. 
Zero Hour Mulholland Roast is locally hand-roasted in small batches to ensure you receive the highest quality coffee. Zero Hour Mullholand Roast is grown in a premier coffee region in Costa Rica and micro-milled approx. 5,000 ft. above sea level in order to guarantee the purity of its special qualities. The Mulholland is a medium elegant Roast with mild acidity and sweet notes of caramel and nut.
All coffee is roasted to order and is guaranteed to be FRESH!